Parking Information
Parking Diagram:
St. Johns River Taxi
The St. Johns River Taxi will be running early on March 7th as an alternative to participants and spectators who prefer not to drive to the Race site. They will start service at 6:30am. Daily tickets for the River Taxi are $10 for adults and $8 for kids 3 -12. The ticket allows passengers to ride the taxi all day. They will run continuously to and from the Metropolitan Park dock, which is .4 miles from the start of the race and .65 miles from the finish line from 6:30am to 11pm. They accept cash only for special events. Parking for the Lexington Hotel stop is available in the Duval County School Board lot for free, and is a very close walk to get on.
The loop is Lexington Hotel dock –> Metropolitan Park dock –> Jacksonville Landing dock –> Friendship Fountain dock –> Doubletree Dock. The loop takes up to 30 minutes if stopping at all stops, but is much shorter depending on where passengers are getting off. The Lexington Hotel to Metropolitan Park loop only takes 5-10 minutes.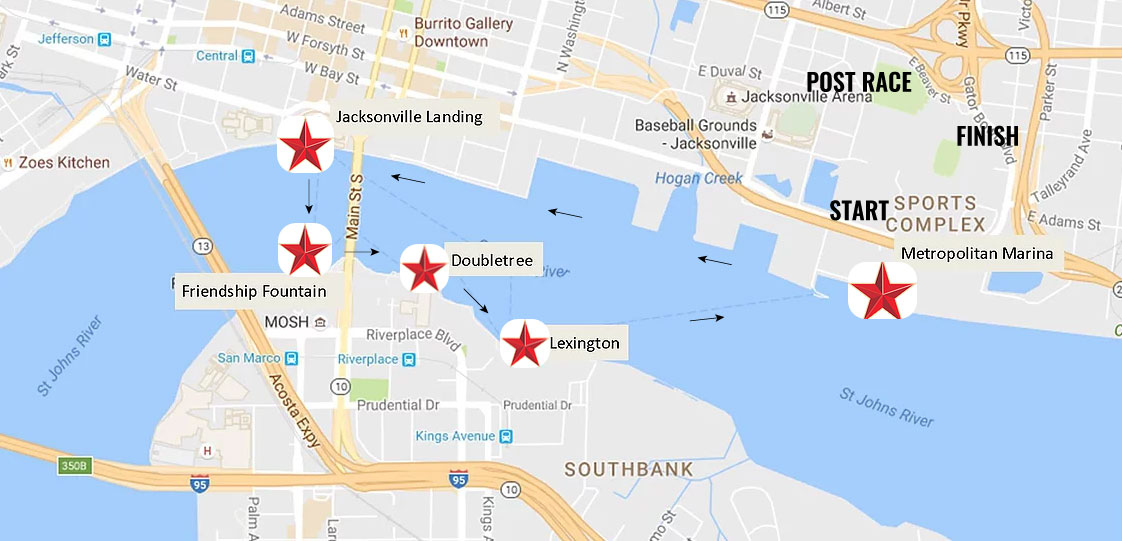 Camp River Run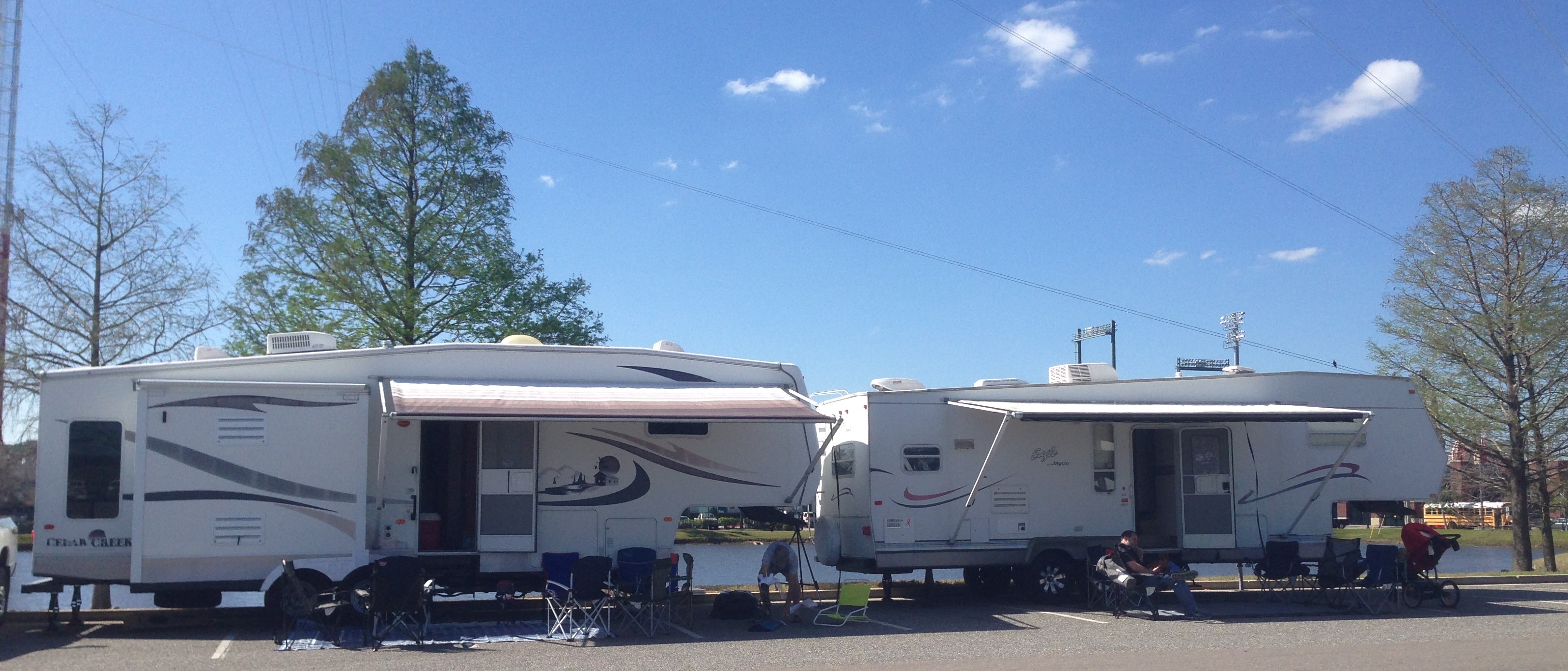 Start: Friday, March 6th, 12:30 PM
End: Saturday, March 7th, 3:00 PM
Come camp at the River Run! Register and pay at the site on Friday, March 8th!
All Spots: $70.00
The parking lot will be right near the starting line in Parking Lot M (See parking map or Starting Line Layout). Spots will be on a first come, first serve basis. All campers will be required to pay the designated fee to stay in a motor home, fifth wheel, camper or tent. Camp fee will be paid at the time of set up. Each camper will sign a camper agreement with regard to site clean up during and after the event and will receive a pass to display in their vehicle window showing proof of registration. Spaces will be marked and numbered. Generators will be used throughout the night. Campers are required to maintain and cleanup their campsite before departure on Saturday. All campers must pull out by 3:00 pm on Saturday.
Registration and setup will be on Friday, March 8th from 12:30 PM – 6:00 PM. No campers will be allowed in after 6:00 PM.
Guarantee your perfect spot by calling or texting Michelle at (386) 208-2447!